Back to top
Staatliche Kunsthalle Karlsruhe
The Staatliche Kunsthalle Karlsruhe is one of Germany's most important art museums. It comprises three buildings: the main building on Hans-Thoma-Straße, the Orangery and the Junge Kunsthalle. While both the main building and the Orangery are currently closed for renovation, the Junge Kunsthalle will be reopened to young visitors* from 21.10.23 with its exhibition "Go! Kunst bewegt".

Key parts of the top-class collection, which includes works from the late Middle Ages to the present day, are presented in the exhibition "KunsthalleKarlsruhe@ZKM. A new look at the collection" at the ZKM | Centre for Art and Media.

For further information, news from the museum and a wide range of digital offerings, visit: kunsthalle-karlsruhe.de
Adresse
Staatliche Kunsthalle Karlsruhe
Hans-Thoma-Straße 2
Das Hauptgebäude der Staatlichen Kunsthalle Karlsruhe ist derzeit sanierungsbedingt geschlossen.
76133
Karlsruhe
+49 721 20119 322
Horaires d'ouverture
Open all year
Wednesday - Friday:
10:00-18:00
Saturday - Sunday:
11:00-18:00
The current prices and opening hours of the ZKM | Center for Art and Media apply.
For further informations visit kunsthalle-karlsruhe.de/en/visit/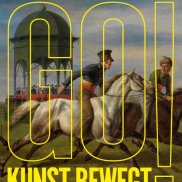 Karlsruhe
Go!
Sports, playing, painting, romping... Movement is not only fun, it determines our lives. In the exhibition, you can explore how artists capture the most diverse types of movement and how they put art ...
Exhibition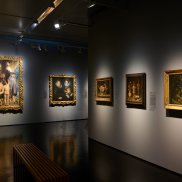 Karlsruhe
KunsthalleKarlsruhe@ZKM
At the invitation of the ZKM | Zentrum für Kunst und Medien (Center for Art and Media), the Kunsthalle will be showing parts of its collection in a new concept developed especially for the ZKM's ...
Exhibition