Back to top
Mémorial Alsace Moselle
Looming up out of the green hill, the spacious memorial building with its glass front dominates the Bruche valley and seems to be reaching out proudly to the sky. In its interior the upheavals of history, the suffering and the sacrifices of men, women and children are recounted, illustrated and illuminated. On over 3,000 square metres this cultural institution conveys the atmosphere of these turbulent periods between 1870 and the years after the Second World War, the effects of which are still palpable everywhere in this region. Finally, in the Memorial the Franco-German reconciliation is presented as the foundation stone of European reconstruction based on peace.
Adresse
Allée du Souvenir Français
67130
Schirmeck
+33 3 88 47 45 50
Horaires d'ouverture
Open all year
Monday - Sunday:
9:30-18:00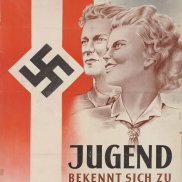 Schirmeck
Under the Nazi Boot
On the occasion of a series of events bringing together the National and University Library of Strasbourg, the European Centre of Deported Resistance Members and the University Libraries of Strasbourg ...
Exhibition