Back to top
Museum für Neue Kunst
The biggest art movements of the last 100 years are represented in the Museum of Modern Art by masterpieces ranging from Classic Modernism to the present day. Names such as Feininger, Dix, Heckel, Hofer, Macke, Scherer, Kanoldt, Dischinger and Scholz symbolise the greatest differences between Expressionism and New Objectivity.

Post war abstract art is represented by the works of Baumeister, Schumacher, Götz, Ackermann, Geiger and others, and the collection of prominent regional and national artists and their works also spans the latest trends. An entire hall is dedicated to Julius Bissier, the most famous artist born in Freiburg in the 20th century.
Adresse
Marienstraße 10a
79098
Freiburg im Breisgau
+49 761 20 12 583
Horaires d'ouverture
Open all year
Tuesday - Wednesday:
10:00-17:00
Friday - Sunday:
10:00-17:00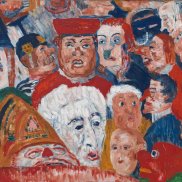 Freiburg im Breisgau
Heads - masked, transformed
The human face: it reflects the personality, reveals emotions and states of mind. But it also reveals things that people prefer to hide. That is why it has always been an important theme in art. Many ...
Exhibition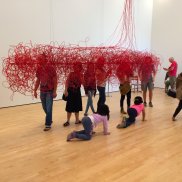 Freiburg im Breisgau
Listen differently
Worlds of sound. They are as diverse as our perception. You can hear them, see them or feel them. Participative and integrative, the exhibition opens up to all visitors - young and old, with handicap ...
Exhibition