Back to top
After Work
Felting and Sewing - Textile Crafts in Prehistory and Early History
People put on a "second skin" many millennia ago. Unfortunately, organic materials are rarely preserved. The archaeologist Susanne A. Harkort describes how, nevertheless, finds of tools or fragments
provide information about textile production from the Stone Age to the early Middle Ages.

Limited number of participants, no reservation possible.

This text was translated by an AI.
This event is available in
Museum details
Adresse
Rotteckring 5
79098
Freiburg im Breisgau
+49 761 20 12 571
Price
Free entry with the Museums-PASS-Musées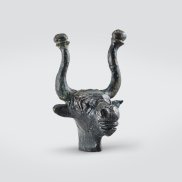 Freiburg im Breisgau
Celts for Kids
Through the comic heroes Asterix and Obelix, the Celts are known as comical ruffians. But what were people really up to in the Iron Age? How did they live here in Breisgau? An interactive discovery ...
Exhibition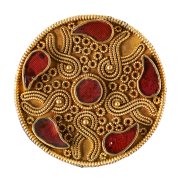 Freiburg im Breisgau
Decline and New Beginnings
After the fall of the Western Roman Empire, society in our region collapsed - at least that's what researchers assumed for a long time. But was that really the case? Archaeological finds paint a ...
Exhibition