Back to top
Museum Ettlingen
The Gallery of Ettlingen hosts a collection that comprises regional art from the 20th century until today and is influenced by artists of the Karlsruhe Academy of Fine Arts, such as Karl Hofer (1878-1955). In the exhibition on the history of Ettlingen Castle, paintings, construction plans and archaeological objects cast light on the eventful 800 years of construction.

Visitors learn about the fortifications of the medieval castle, the extension of the castle complex and its function as a permanent home for widows in the 16th and 18th century and the turbulent times of the past two hundred years. The splendour of the baroque salon with its precious stucco ceiling and silk wallpapers provide the ambience for the presentation of life at the court of the Margravine Sibylla Augustas (1655-1733).

The Lindenmuseum Stuttgart uses two of the baroque halls to display a selection of East Asian exhibits, such as Chinese carvings, glass art and lacquer pieces. Further highlights are two Samurai suits of armour and weapons. The collection of mechanical musical instruments and watches includes the oldest instrument, a Serinette built in 1730, as well as several music boxes, a Swiss orchestra juke box and the large Welte-Cottage-Orchestrion No. 4 from 1895 including music sheets. The Albgaumuseum documents the history of the city of Ettlingen from its early beginnings 2,000 years ago until today.
Adresse
Schlossplatz 3
76275
Ettlingen
+49 7243 10 12 73
Horaires d'ouverture
Wednesday - Sunday:
13:00-18:00
Wednesday - Sunday:
11:00-18:00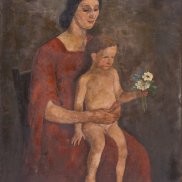 Ettlingen
Parallel lives
In the exhibition "Parallel Lives", the two artist friends Karl Albiker (1878-1961) and Karl Hofer (1878-1955) are placed in a dialogue that focuses on their lives and artistic developments. Personal ...
Exhibition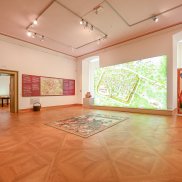 Ettlingen
Life in the castle
The Ettlingen Museum shows what life around Ettlingen Castle might have been like between 1200 and 1350. Twenty hands-on stations on around 200 square meters of exhibition space encourage visitors of ...
Exhibition