Back to top
Klima Arena
We get the topic of climate protection talking. The KLIMA ARENA is a place of intensive debate about ourselves, our present and, above all, our future. With our exhibition, we want to enter into an active dialogue between visitors. The KLIMA ARENA therefore sees itself not only as a place of learning and a repository of knowledge, but also as a creative space that promotes creativity and understanding. Digital technologies make it possible to impart knowledge in a new and comprehensive way that increasingly relies on interactive, participatory and narrative elements. In this way, the KLIMA ARENA also becomes a discussion and experience space in which central social issues in the field of climate protection and sustainability are discussed. Our visitors thus become multipliers of knowledge.

Every day we receive new and alarming reports about the climate. In this flood of information, it is difficult to keep track of everything. In the KLIMA ARENA, we therefore also do translation work. With our exhibition, we make information based on scientific findings clear and tangible for everyone and thus want to provide orientation.
Adresse
Dietmar-Hopp-Str. 6
74889
Sinsheim
+49 7261 144 1110
Horaires d'ouverture
Monday - Friday:
9:00-18:00
Saturday - Sunday:
10:00-18:00
Monday - Friday:
9:00-17:00
Saturday - Sunday:
10:00-17:00
49.239089282856, 8.8789174925904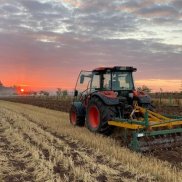 -
KLIMA Forum: Agriculture of the future
With pioneer farmer Paul Hofmann from Hof Sonnenwald, one of the leading regenerative agroforestry farms in Germany. Agriculture is facing a mixed bag of major challenges. What can we do to safeguard ...
Event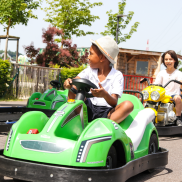 -
KLIMA Forum: Converting a car to electric
With Dr. Udo Kessler, co-author of the book "Deep Dive Elektroumbau" There is no question that our individual mobility must become more sustainable. But should this transformation be achieved solely ...
Event