Back to top
Public tours
through the permanent exhibition
Every first Sunday of the month
Start: 2:30 p.m.
Duration: 60 minutes
Costs: four euros (from 14 years)
Entry to the city museum is free on the first Sunday of the month.

Please note that the tours are offered in German.

Dates 2021:

Sunday 1st August 2021

Sunday 5th September 2021

Sunday 3rd October 2021

Sunday 7th November 2021

Sunday 5th December 2021


Museum details
Adresse
Kreuzstraße 6
77933
Lahr
+49 7821 91 00 410
Price
Paid entry
4
€
Rate for holders of the Museums-PASS-Musées only.
Dates
Wednesday - Sunday:
11:00-18:00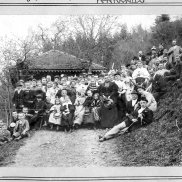 Lahr
150 Years of the Black Forest Association Lahr
We look back on 150 years of the Schwarzwaldverein Lahr e.V. ( Black Forest Association Lahr). Originally founded to bring tourists closer to the local gastronomy, today more than ever the ...
Exhibition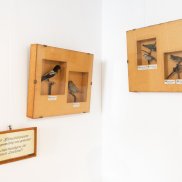 Lahr
5 years of the Lahr City Museum
In a small exhibition in the foyer, the City Museum is focusing on its own history. Objects from its beginnings as a teaching collection are on display, as are parts of the collection from the Villa ...
Exhibition