Back to top
Staatliches Museum für Naturkunde Karlsruhe
Fascination nature – the Scientific Museum of Karlsruhe transforms science into an event for families. Permanent as well as special exhibitions, the vivarium for exotic animals and the wide-ranging event calendar make the Scientific Museum of Karlsruhe a brilliant and most interesting venue for families and children.
Adresse
Staatliches Museum für Naturkunde Karlsruhe
Erbprinzenstraße 13
76133
Karlsruhe
+49 721 17 52 111
Horaires d'ouverture
Open all year
Tuesday - Friday:
9:30-17:00
Saturday - Sunday:
10:00-18:00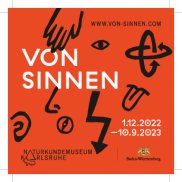 Karlsruhe
THE WORLD OF THE SENSES
Humans, animals and plants use their senses to perceive their environment in order to master the challenges of life. They have to find food and a partner, communicate with each other and orient ...
Exhibition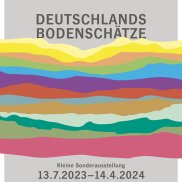 Karlsruhe
Germany's mineral resources
Germany has a large number of domestic mineral resources. The exhibition brings us closer to the geological raw materials on our doorstep and provides insights into the everyday and ubiquitous use of ...
Exhibition