Back to top
Museum Natur und Mensch
Museum of Natural History
The Museum Natur und Mensch is currently being redesigned to create an entertaining and educational experience for the whole family. "Time" and "Earthly Riches" are already inviting visitors on a voyage of discovery and deal with topics concerning the geological history and natural resources of our region. ​The new exhibition areas "Forest" and "Meadow" invite visitors to explore the abundance of life in the surrounding nature. The ethnological collection will be presented in special exhibitions.​
Adresse
Gerberau 32
79098
Freiburg im Breisgau
+49 761 20 12 566
Horaires d'ouverture
Open all year
Wednesday - Sunday:
10:00-17:00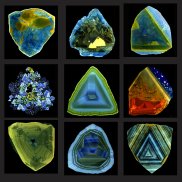 Freiburg im Breisgau
Crystal Magic - the Hidden Magic of Dark Tourmalines
For centuries, coloured tourmaline varieties such as rubellite, verdelite or indigolite have inspired people with their intense colours as collectors' items or gemstones. It was only discovered a few ...
Exhibition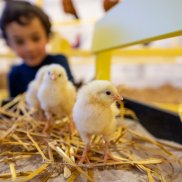 Freiburg im Breisgau
From Egg to Chick
They are scurrying through the museum again and capturing hearts: yellow, brown, black, spotted and striped chicks. They are not only cute, they are also ambassadors for respectful treatment of ...
Exhibition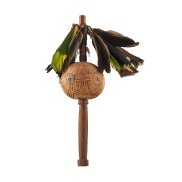 Freiburg im Breisgau
Man Makes Music
Music brings people together all over the world, accompanies ceremonies and celebrations, transports emotions, information and history. It is an important source of identity and belonging. Musical ...
Exhibition