Back to top
Museum of communication
The NEW Museum of Communication

Hilltop fires, smartphones and cyborgs

More direct access than ever before: besides interactive displays, surprising objects and large-scale video screens, visitors to the Museum of Communication will now also be introduced to the fascinating world of communication by people made of flesh and blood, by our communicators.

A stagecoach, microchip implants or an original getaway car used in the robbery of the century? The new core exhibition examines all forms of communication, which has always connected human beings. But why do we communicate? And who do we communicate with? What is required for us to understand each other? The exhibition explores these fundamental questions in a playful manner whilst calling on its visitors to contribute their expert thoughts.

Numerous newly developed points of adventure await you. You can take part in a game of film karaoke and re-enact famous scenes, you can breach your opponent's firewall in a hacking game or you can have a go at seeing through the data octopus's game – you can try something different every time you visit the museum. At some point in the 2000 square metres of the exhibition you will surely meet one of our communicators. They will make each visit a personal and individual experience. How? Let us surprise you!
Adresse
Helvetiastrasse 16
3000
Bern
+41 31 357 55 55
Horaires d'ouverture
Tuesday - Sunday:
10:00-17:00
Bern
Subscribed 2023
Press drawing is the art of exaggerating daily events and bringing them to the point in a humorous way. It is not uncommon for a single drawing to succeed in conveying the core of a story better than ...
Exhibition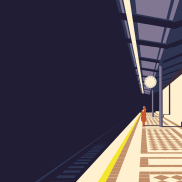 Bern
NOTHING
NOTHING is not connected in any way to pretentious thinking – it is a loving study of the small things in life, which we pay very little attention to. In our everyday lives, we encounter nothing at ...
Exhibition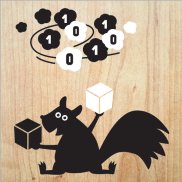 Bern
Find Ratatösk
Ratatösk? This name is not made up: it is the name of the squirrel in Nordic mythology, where it is a communicator – carrying messages on the world tree. This is how the dragon at the foot of the tree ...
Exhibition