Back to top
MUSEUM ART.PLUS
Museum Art.Plus, Donaueschingen

Museum Art.Plus invites you to discover contemporary art in the setting of a beautifully refurbished neoclassical building located in the immediate vicinity of the source of the Danube and the palace gardens. Showcasing a wide range of current artistic practices, the museum offers a fascinating and varied insight into the international contemporary art scene. In addition and parallel to a large annual group exhibition, it presents up to three smaller exhibitions and actively promotes outstanding regional artists.

Away from the frenzied pace of the contemporary art world, Museum Art.Plus with its exhibitions and coordinated programme of events – concerts and performances, films, artists' talks, workshops and regular guided tours – is an attractive platform for cultural exchange in the region and beyond.
Adresse
Museumsweg 1
78166
Donaueschingen
+49 771 89 66 890
Horaires d'ouverture
Open all year
Friday - Sunday:
11:00-17:00
-
Workshop "Beastly Good - On Da Vinci's Tracks"
Do you know Leonardo Da Vinci? He was a universal genius of his time and we still benefit from many of his insights today. In this workshop, you'll learn more about the jack-of-all-trades born in ...
Event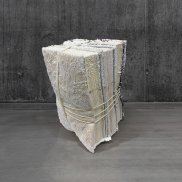 Donaueschingen
Takaya Fujii - Saltbooks
The artist Takaya Fujii lives and works in Kyoto, the former capital of Japan, whose roots reach deep into Japanese traditions and culture. Takaya Fujii studied at the Kyoto City Fine Art University ...
Exhibition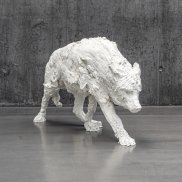 Donaueschingen
Tierisch gut - Paradise reloaded
The Museum Art.Plus shows in its annual exhibition "TIERISCH GUT - PARADISE RELOADED" contemporary paintings and sculptures by international artists, each dealing with the theme of animals and nature ...
Exhibition