Back to top
Musée Jurassien d'Art et d'Histoire
Located in the heart of the old town of Delémont, the Musée jurassien d'art et d'histoire highlights original perspectives of the society, art and history of the Swiss region Jura. The permanent exhibition presents local history by drawing on cultural, social, political and economic aspects. Exploring room after room, visitors discover the secrets and beauty of the exhibits, such as the oldest crosier of the world (owned by Saint Germain in the 7th century). In addition, the museum encourages exchange and reflection about aspects of society by organising special exhibitions and events.
Adresse
Musée Jurassien d'Art et d'Histoire
52 rue du 23-Juin
2800
Delémont
+41 32 422 80 77
Horaires d'ouverture
Open all year
Tuesday - Friday:
14:00-17:00
Saturday - Sunday:
11:00-18:00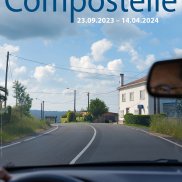 Delémont
Cab Compostelle
Shaken between two countries, divided between the ocean and the mountains, lost between the crash of the waves and the silence of the snow: for decades, Galicians have been travelling back and forth ...
Exhibition