Back to top
Musée de la lutherie et de l'archeterie Françaises
Whenever the name Mirecourt is mentioned in France or abroad everybody immediately thinks of the construction of string instruments and their most important representative, the violin. The Museum of Violin Making can be considered as a contemporary witness of the city, an instrument for the re-acquisition of an identity for Mirecourt's inhabitants and its region. The city has been renowned for the production of string and plucked instruments for more than three centuries, and this business sector was of the utmost importance for this small town in the Vosges region until the middle of the 20th century. The museum offers a new perspective on the entire construction process. The collection comprises three sections:

- instruments (string instruments, violin bows, guitars, mandolins and others), which mirror the production process of three centuries

- a socio-technical collection with tools, equipment, furniture and documents

- and an iconographical collection with paintings, drawings, photos, postcards, posters and catalogues in addition to a collection of additional documents.
Adresse
Musée de la lutherie et de l'archeterie Françaises
Cours Stanislas
88500
Mirecourt
+33 3 29 37 81 59
Horaires d'ouverture
Tuesday - Saturday:
10:00-12:00, 14:00-18:00
,
Saturday - Sunday:
14:00-18:00
Tuesday - Saturday:
10:00-12:00, 14:00-18:00
,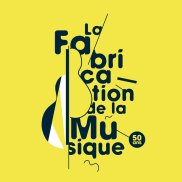 Mirecourt
The making of music
An exhibition to celebrate 50 years of the Mirecourt Museum Let us first evoke the different periods in the life of the museum through the history of the collection and with the men and women who have ...
Exhibition