Back to top
kunsthalle messmer
The entrepreneur and art collector Jürgen A. Messmer founded the Messmer Foundation in 2005. The non-profit foundation is the sponsor of the kunsthalle messmer that was opened in 2009 in Riegel am Kaiserstuhl. The venue is extraordinary: the former 130-year-old brewery castle frames the pieces of classical modernity and contemporary art in a beautiful way. Lighting, nature and historical and modern architecture are in harmony with the art. The exhibition space covers around 900 square meters as well as a sculpture park of 850 square meters.


The collection
The Messmer collection comprises pieces by Max Bill, Georges Braque, Salvador Dalí, Otto Dix, André Evard, Günter Fruhtrunk, Francois Morellet, A.R. Penck, Pablo Picasso and Victor Vasarely and is constantly being extended. Various special exhibitions showcase art of the 20th and 21st centuries that are either from the museum's own collection or loans by either international private collections or other museums.


The founder
Jürgen A. Messmer (born 1941 in Villingen-Schwenningen) has been collecting since the 1970s. In 1978, the entrepreneur managed to buy the majority of André Evard's (1876-1972) heritage. The artist is one of the most influential painters of Swiss Modernity. Jürgen Messmer is very interested in making the life and works of Evard accessible to the public. Evard marked the beginning of Messmer's interest in concrete-constructivist art, which also serves as focus of his collection.


The brewery castle
The famous Riegeler beer has been brewed at the Michaelberg for around 125 years. Since 2002 lofts and offices have been built in the former brewery. The Kunsthalle Messmer is located in a hall in which the barrels used to be cleaned.
Adresse
Grossherzog-Leopold-Platz 1
79359
Riegel am Kaiserstuhl
+49 7642 920 16 20
Horaires d'ouverture
Open all year
Tuesday - Sunday:
10:00-17:00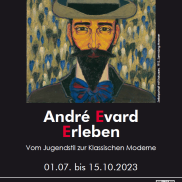 Riegel am Kaiserstuhl
Experiencing André Evard
André Evard was granted a long life with around 70 creative years and a large part of the artist's works are in the collection of the Kunsthalle Messmer. With a large number of sketches, watercolours ...
Exhibition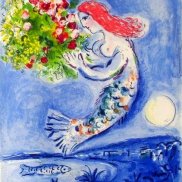 Riegel am Kaiserstuhl
Marc Chagall
From October 21, 2023 to February 25, 2024, kunsthalle messmer cordially invites you to admire the distinctive works of Marc Chagall. Entitled "Dreamed Worlds", this exceptional exhibition presents in ...
Exhibition