Back to top
Dichter:innen- und Stadtmuseum Liestal
The museum of poets and local history in the heart of the old town ofLiestalinvites guests to get to know poets and artists of the region in the three-storey house. Permanent exhibitions offer various details about Liestal's history and traditions.


Poets
The museum exhibits objects and works of Georg and Emma Herwegh's heritage as well as documents, souvenirs and furniture of Josef Viktor Widmann and Carl Spitteler.


City
The development of the town at the river Ergolz is documented from the first wood engraving dating back to 1548 to latest satellite pictures. Furthermore the exhibition showcases items from Roman and medieval times, documents of dependent areas (Untertanenland) and the separation ofBaselCity, weapons, flags and pictures of the past 150 years. Four display cases are dedicated to Liestal's customs, namely Chienbäse, Fasnacht, Banntag, Auffahrtsweggen, Maientanz and Santichlaus-Ylütte. The Liestal-based artist Otto Plattner is represented with a selection of his works.
Adresse
Dichter:innen- und Stadtmuseum Liestal
Rathausstrasse 30
4410
Liestal
+41 61 923 70 15
Horaires d'ouverture
Open all year
Tuesday - Friday:
9:00-18:00
For more information: http://dichtermuseum.ch/infos.html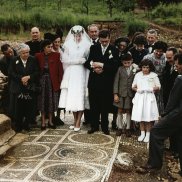 Liestal
Marital happiness and marital strife
In a special exhibition, the DISTL tells amusing, touching and tragic marriage stories from the canton of Baselland as well as turbulent episodes from married life and the works of the poets whose ...
Exhibition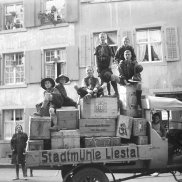 Liestal
Always on the move - 100 years of Pfadi Liestal
In 2024, the Pfadi Liestal celebrates its centenary. Founded shortly after the First World War, the youth organization offered boys and girls from a wide range of social classes a meaningful leisure ...
Exhibition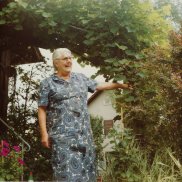 Liestal
Nature poetry, pacifism and witch hunt
Helene Bossert (1907-1999), who grew up in the simplest of circumstances in the Upper Basel region, was one of the best-known dialect authors in German-speaking Switzerland in the middle of the 20th ...
Exhibition