Back to top
Centre Schweitzer
The Centre Schweitzer focuses on the concept of the Nobel Peace Prize and its current resonance. It is dedicated to the valorisation of the universal concept of peace, present throughout Albert Schweitzer's work.

Peace, the motor of Albert Schweitzer's action, is treated from different angles and in a logic of progression, allowing each visitor to become aware of the universal and timeless nature of the thought of Albert Schweitzer, Nobel Peace Prize laureate.

Much of the museography and scenography is designed to truly showcase the content of the collections and integrate new technologies into the fixtures, contributing to the quality of the place.

Beyond enhancing the value of one man's work, this place also serves to raise awareness and remind us of the strong humanist principles that underpin our society today: Freedom, tolerance, the desire to live together in mutual respect. The decision is to design a space that will make the visitor aware.

The scenography of the Centre Schweitzer aims to convey these values. It facilitates access to knowledge, promotes education in critical thinking and awakens awareness. The associated mediations are an invitation to reflect, to exercise judgement and to decipher complex concepts.

For Albert Schweitzer, peace is a matter of course. It has been ingrained in him since his earliest childhood; it is his ideal of life, into which his ethic of respect for life fits.

In order for the visitor to understand his values, the principle of representing peace through peace is at the centre of the tour: the peace actions that Albert Schweitzer carried out throughout his life are juxtaposed with more general actions that are universal conditions for peace.
Adresse
126 rue du Général de Gaulle
68240
Kaysersberg-Vignoble
+33 3 67 35 19 49
Horaires d'ouverture
Monday:
10:00-13:00, 14:00-18:00
,
Wednesday - Sunday:
10:00-13:00, 14:00-18:00
,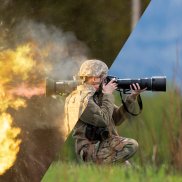 Kaysersberg-Vignoble
"Parallel universes" by Ugur Gallenkus
For its first temporary exhibition, the Centre Schweitzer has chosen to present the work of Turkish artist Uğur Gallenkuş. A singular look at the contrasts and inequalities between the world's ...
Exhibition