Back to top
Antikenmuseum Basel und Sammlung Ludwig
Antikenmuseum Basel
The Antikenmuseum Basel houses an outstanding collection of Egyptian, Greek, Italic, Etruscan and Roman works of art. It is the only museum in Switzerland exclusively devoted to ancient art and the cultures of the Mediterranean region. The museum introduces its visitors to epochs of cultural history that still have an impact on present-day society – the ancient Egyptian, Greek and Roman eras in particular. Based on a range of first-class objects we outline the history, religion, philosophy, art, literature and everyday life of these cultures, which had a crucial impact on the course of world history and on the development of the western world.
Adresse
Antikenmuseum Basel und Sammlung Ludwig
St. Alban-Graben 5
4010
Basel
+41 61 201 12 12
Horaires d'ouverture
Open all year
Tuesday - Wednesday:
11:00-17:00
Thursday - Friday:
11:00-22:00
Saturday - Sunday:
10:00-16:00
Free admission every Thursday and Friday evening from 5 pm.
Special opening hours before and during public holidays. Please consult the museum website before your visit.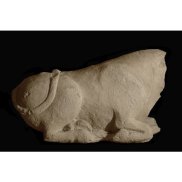 Basel
IBERIANS
The special exhibition, conceived in cooperation with the Museu d'Arqueologia de Catalunya, is dedicated to the culture and art of the Iberians. This civilisation comprised a group of peoples who ...
Exhibition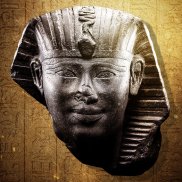 Basel
Egypt
The Antikenmuseum Basel presents its outstanding collection of Egyptian art in a new, contemporary setting. Using audio-visual presentation techniques, the exhibition takes you on a journey to the ...
Exhibition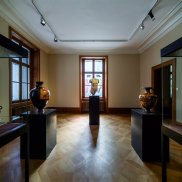 Basel
The Greeks and their world
In the permanent exhibition "The Greeks and their World. Identity and Ideal," the Basel Museum of Antiquities presents part of its outstanding collection of vases from a contemporary and surprising ...
Exhibition