Back to top
FOCUS GUIDE: SEXY - THE MAINSPRING OF LIFE
Leadership
On this focus tour, a special guest will take you on a tour of our special exhibition "SEXY - The Driving Force of Life". In doing so, we focus on a specific topic. Whether it's about courtship, mating, or nest-building, join us as we dive into the fascinating world of animals.
Afterwards After Hours in the museum bar.
This text was translated by an AI.
This event is available in
Museum details
Adresse
Augustinergasse 2
4001
Basel
+41 61 266 55 00
Price
Free entry with the Museums-PASS-Musées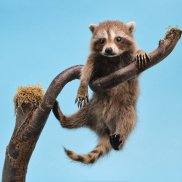 Basel
SEXY – The Driving Force of Life
The animal kingdom is vibrant and diverse. Animals have all kinds of weapons to help them win the object of their desire, along with a wealth of different behaviour patterns, pairings and family ...
Exhibition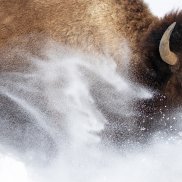 Basel
Wildlife Photographer of the Year
The special exhibition Wildlife Photographer of the Year shows breathtaking nature photographs that inspire millions of people around the world. The impressive exhibition of the Natural History Museum ...
Exhibition