Back to top
Guided Tour of the Museum
Every day at 11 a.m. (in German, English might be possible as an exception)
This standard tour shows you that not every clock is the same. At the same time, each one stands for a notion of time. Cuckoo Clocks and shield clocks tell of the Black Forest, yet the diversified collection encompasses timekeepers from the sundial to Internet time. Children and adults alike forget the time as they watch our demonstrations of clocks and mechanical musical instruments.
This event is available in
Museum details
Adresse
Robert-Gerwig-Platz 1
78120
Furtwangen
+49 7723 92 02 800
Price
Free entry with the Museums-PASS-Musées
Dates
Tuesday - Sunday:
11:00-12:00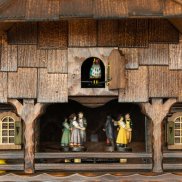 ,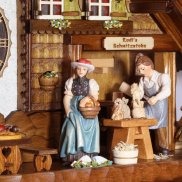 ,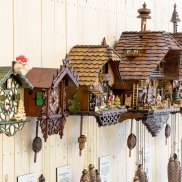 Furtwangen
Black Forest Clock 2023
Vote for the "Black Forest Clock 2023"! in cooperation with Black Forest Tourism and Black Forest Clock Association (VdS) Since more than three hundred years, Black Forest is well known for its clock ...
Exhibition