Back to top
Workshop - Fantastic felting!
Participants will receive an introduction to needle felting and wet felting. Small figures, cuffs, flowers, arm or neck ornaments are made from sheep's wool.
- from 16 years
Cooperation with the VHS Freiburg. Registration via www.vhs-freiburg.de, course no.: 209488.
Costs: 65 Euro incl. material and entrance fee
This text was translated by an AI.
This event is available in
Museum details
Adresse
Rotteckring 5
79098
Freiburg im Breisgau
+49 761 20 12 571
Price
Paid entry
65
€
Rate for holders of the Museums-PASS-Musées only.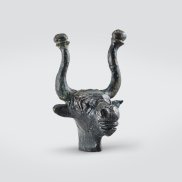 Freiburg im Breisgau
Celts for Kids
Through the comic heroes Asterix and Obelix, the Celts are known as comical ruffians. But what were people really up to in the Iron Age? How did they live here in Breisgau? An interactive discovery ...
Exhibition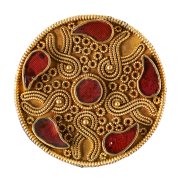 Freiburg im Breisgau
Decline and New Beginnings
After the fall of the Western Roman Empire, society in our region collapsed - at least that's what researchers assumed for a long time. But was that really the case? Archaeological finds paint a ...
Exhibition