Back to top
Sunday guided tour
In his touching and complex graphic novel "Jimmy Corrigan, the Smartest Kid on Earth", Chris Ware from the USA found a new and surprising visual language with which to show the wounds and consequences of two consecutive failed father-son relationships. This multi-award-winning book, which breaks many of the unwritten rules of comics, is a milestone of the ninth art in both a narrative and artistic sense. Based on the exhibited original drawings, sketchbooks and objects, the guided tour with Judith Schifferle looks into this exceptional artist's narrative style and visual language.
This event is available in
Museum details
Adresse
St. Alban-Vorstadt 28
4052
Basel
+41 61 226 33 60
Price
Paid entry
5
CHF
Rate for holders of the Museums-PASS-Musées only.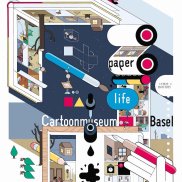 Basel
Chris Ware
Developed in collaboration with Chris Ware (b. 1967), this retrospective presents the work of this American author and artist in all its richness, for the first time in the German-speaking world ...
Exhibition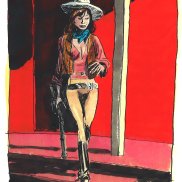 Basel
Blutch
The author, illustrator and painter Blutch (b. 1967) from Strasbourg has a hugely diverse oeuvre to his name and is seen as one of the most important representatives of the new French comic. The ...
Exhibition