Back to top
Ship handling simulator
With instructors
Individual sailing and maneuvering on our ship handling simulator.
This text was translated by an AI.
This event is available in
Museum details
Adresse
Westquaistrasse 2
4057
Basel
+41 61 631 42 65
Price
Free entry with the Museums-PASS-Musées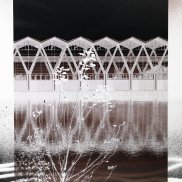 Basel
Water Works
Bridges overcome distances, connect people, places and countries. Due to their different time of origin and technology, they are a window to history and link past and present. Memories cling to every ...
Exhibition