Back to top
Participation events in the Roman complex
Every third Sunday of the month in the season
No matter what age, whether you are traveling alone or on a family outing, the hands-on program is aimed at everyone.
It takes place every third Sunday of the month from 2:00 p.m. to 5:00 p.m. and on special days of action during the season.
Just come by the Roman house in the Bürgerpark and take part. Without notice. There are low material costs.

Dates 2021:

Sunday, August 15th: Will it last forever? Make herbal salt yourself

Sunday, September 19: Will it last forever? Make your own pesto

Sunday, October 17th: Brightly colored: a mosaic tea light for cold winter days

Further information can be found at: https://stadtmuseum.lahr.de/oeffliche-fuehrungen-und-veranstaltungen.52336.htm
Museum details
Adresse
Kreuzstraße 6
77933
Lahr
+49 7821 91 00 410
Price
Free entry with the Museums-PASS-Musées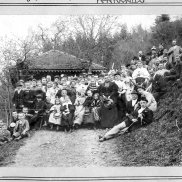 Lahr
150 Years of the Black Forest Association Lahr
We look back on 150 years of the Schwarzwaldverein Lahr e.V. ( Black Forest Association Lahr). Originally founded to bring tourists closer to the local gastronomy, today more than ever the ...
Exhibition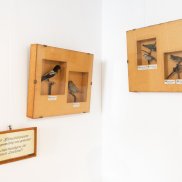 Lahr
5 years of the Lahr City Museum
In a small exhibition in the foyer, the City Museum is focusing on its own history. Objects from its beginnings as a teaching collection are on display, as are parts of the collection from the Villa ...
Exhibition