Back to top
Museumsnacht im Winter Wonderland
The question of whether there will be a white Christmas is one that arises every year – even as Basel has seen some 70 green-grey Christmases since 1931. The most recent white Christmas was in 2010. Given the effects of climate change, it is unlikely that snow will become a more frequent feature of the festive season, but the longing remains.
In addition to white ornaments from the Christmas decoration collection, numerous porcelain Snowbabies, and historical postcards, the exhibition will feature a selection from the snow collection of Swiss artist Silas Kreienbühl.


This event is available in
Museum details
Adresse
Steinenvorstadt 1
4051
Basel
+41 61 225 95 95
Price
Free entry with the Museums-PASS-Musées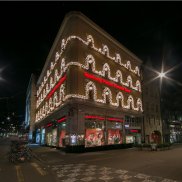 Basel
I'm dreaming of a white Christmas
Like Bing Crosby in the song "White Christmas," many people dream of a white Christmas - of softly falling flakes, powdered fir trees and twinkling lights. Snow, it seems, is as much a part of ...
Exhibition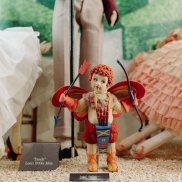 Basel
Women in toy design
Women have had a strong hand in the design of some of the most popular toys, ranging from classic dolls and plush toys to model building kits. The exhibition portrays remarkable women who were highly ...
Exhibition