Back to top
Künstler-Kinderferienprogramm: R. Sebastian Schachinger
With Meret Glausen and R. Sebastian Schachinger

Contribution towards costs for material:
10 CHF / child (with family pass 8 CHF / child).
30 min. break, please bring a packed lunch.
Limited number of participants.

Together with Sebastian R. Schachinger, the children
explore the genre of performance. The children who feel
like it are invited to participate in the public performance at 1 pm.

Thank you for your registration until 29.9. to meret.glausen@kunsthausbaselland.ch
This text was translated by an AI.
This event is available in
Museum details
Adresse
St. Jakob-Strasse 170
4132
Muttenz
+41 61 312 83 88
Price
Paid entry
10
CHF
Rate for holders of the Museums-PASS-Musées only.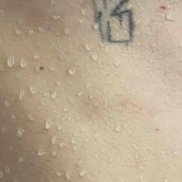 Muttenz
R. Sebastian Schachinger 13th hour notes
As part of his first major institutional exhibition, the artist, who works in Basel and Vienna, and was awarded the Kiefer Hablitzel | Göhner Art Prize in 2022, will present a rigorously structured ...
Exhibition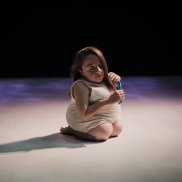 Muttenz
Chiara Bersani Deserters
Deserters is a live installation by Chiara Bersani. It includes a performance performed by three performers with motor disabilities and an expansive environment in which unaided bodies meet and ...
Exhibition