Back to top
Friday Beyeler
"Friday Beyeler" is an invitation to start the weekend off with a relaxed Friday evening visit to the museum. Visitors are welcomed to enjoy dinner and drinks at the "Beyeler Restaurant im Park", and to explore the current exhibitions by joining a variety of tours, workshops and studio sessions. The museum remains open until 9 p.m. and the Restaurant until 10 p.m.

On Friday evenings, the restaurant offers a menu of "sharing dishes", which can be enjoyed together.
Further information at restaurant.fondationbeyeler.ch and reservations are accepted as of 6 p.m. on the Friday of choice.

"Friday Beyeler" is included in the regular museum admission.
No registration is required. Further information available here: fondationbeyeler.ch

*"Friday Beyeler" will not take place on: 19 May, 16 June, 23 June, 25 August, or 15 September.

Museum details
Adresse
Baselstrasse 101
4125
Riehen
+41 61 645 97 00
Price
Paid entry
0
CHF
Rate for holders of the Museums-PASS-Musées only.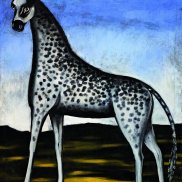 Riehen
Niko Pirosmani
Georgian artist Niko Pirosmani (1862–1918) is a legend: (for now) unknown to many, he is almost fanatically revered by others. As the exhibition will show, Pirosmani was an outstanding exponent of ...
Exhibition