Back to top
Finissage - "CONFRONTIER. The walls of this world"
Choreography, Dance: Katrin Zimmermann

Setting out on one's own path. Searching. Walking. Finding. What is the impulse to go? Who guides? Is one guided from the outside? Does one let oneself be driven from within? Until where does the path go? Limits. Stopping. Pausing. Looking back to understand? Walking along? Passing by? Where are we going now?
At the end, Thomas Milz will guide us through the exhibition.

Admission: 9 euros
Registration is not required.
This text was translated by an AI.
This event is available in
Museum details
Adresse
Karlstraße 19
73614
Schorndorf
+49 7181 48 23 799
Price
Paid entry
9
€
Rate for holders of the Museums-PASS-Musées only.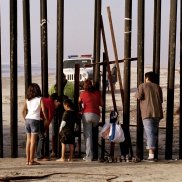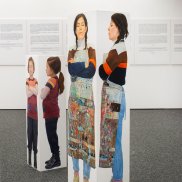 ,