Back to top
Face Painting for Children
Turn into an ice prince or ice princess.



This event is available in
Museum details
Adresse
Steinenvorstadt 1
4051
Basel
+41 61 225 95 95
Price
Free entry with the Museums-PASS-Musées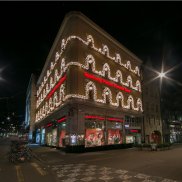 Basel
I'm dreaming of a white Christmas
Like Bing Crosby in the song "White Christmas," many people dream of a white Christmas - of softly falling flakes, powdered fir trees and twinkling lights. Snow, it seems, is as much a part of ...
Exhibition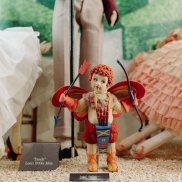 Basel
Women in toy design
Women have had a strong hand in the design of some of the most popular toys, ranging from classic dolls and plush toys to model building kits. The exhibition portrays remarkable women who were highly ...
Exhibition