Back to top
Curator's tour of the exhibition "Upheaval / Downheaval / Upheaval. The 50s and 60s in Baden"
Find out what moved the spa town in the 1950s and 60s, what social upheavals there were and how the town changed in its efforts to become car-friendly and a modern spa town.
The tour lasts approximately one hour. Please book in advance at anmeldung.stadtmuseum@baden-baden.de or by calling 07221 932272 (Tues.-Sun., 11am-6pm).
This text was translated by an AI.
This event is available in
Museum details
Adresse
Lichtentaler Allee 10
76530
Baden-Baden
+49 7221 93 22 72
Price
Free entry with the Museums-PASS-Musées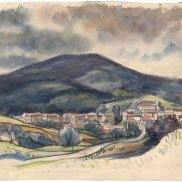 Baden-Baden
Otto A. Braun - Watercolors and drawings
On November 11 and 12, 2023, museums and collections in Germany, Austria and Switzerland will celebrate the Weekend of Prints and Drawings. To mark the occasion, the Stadtmuseum Baden-Baden is ...
Exhibition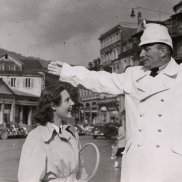 Baden-Baden
Up / Down / Wrap
The 1950s and 60s were a time of upheaval in Baden-Baden. Sweeping changes in the cityscape are accompanied by a repositioning as an international health resort. The city becomes a stage for glamorous ...
Exhibition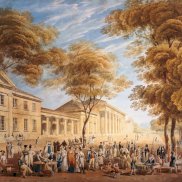 Baden-Baden
The Place to be - The Kurhaus Baden-Baden
Built according to plans by architect Friedrich Weinbrenner, the Baden-Baden Kurhaus has been a meeting place for international guests and locals alike for 200 years. Roulette, glamour, dance and ...
Exhibition