Back to top
Culture break on 21.3.2024, 12:30 p.m.
Topic: The memorial book in the Salmen.
Free offer for the lunch break.
Duration: 15 min.
This text was translated by an AI.
This event is available in
Museum details
Price
Free entry with the Museums-PASS-Musées
48.468048836267, 7.9470395711639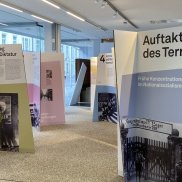 Offenburg
Prelude of terror.
When they hear the term 'concentration camp', many people think first and foremost of gas chambers, crematoria and industrialized mass murder. The fact that this crime against humanity was only set in ...
Exhibition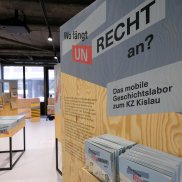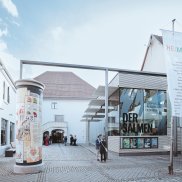 Offenburg
Der Salmen
Banquet hall. Synagogue. Electric store. Place of the history of democracy. Cultural monument of national importance. The Salmen has an eventful history that makes the building unique in Offenburg's ...
Exhibition